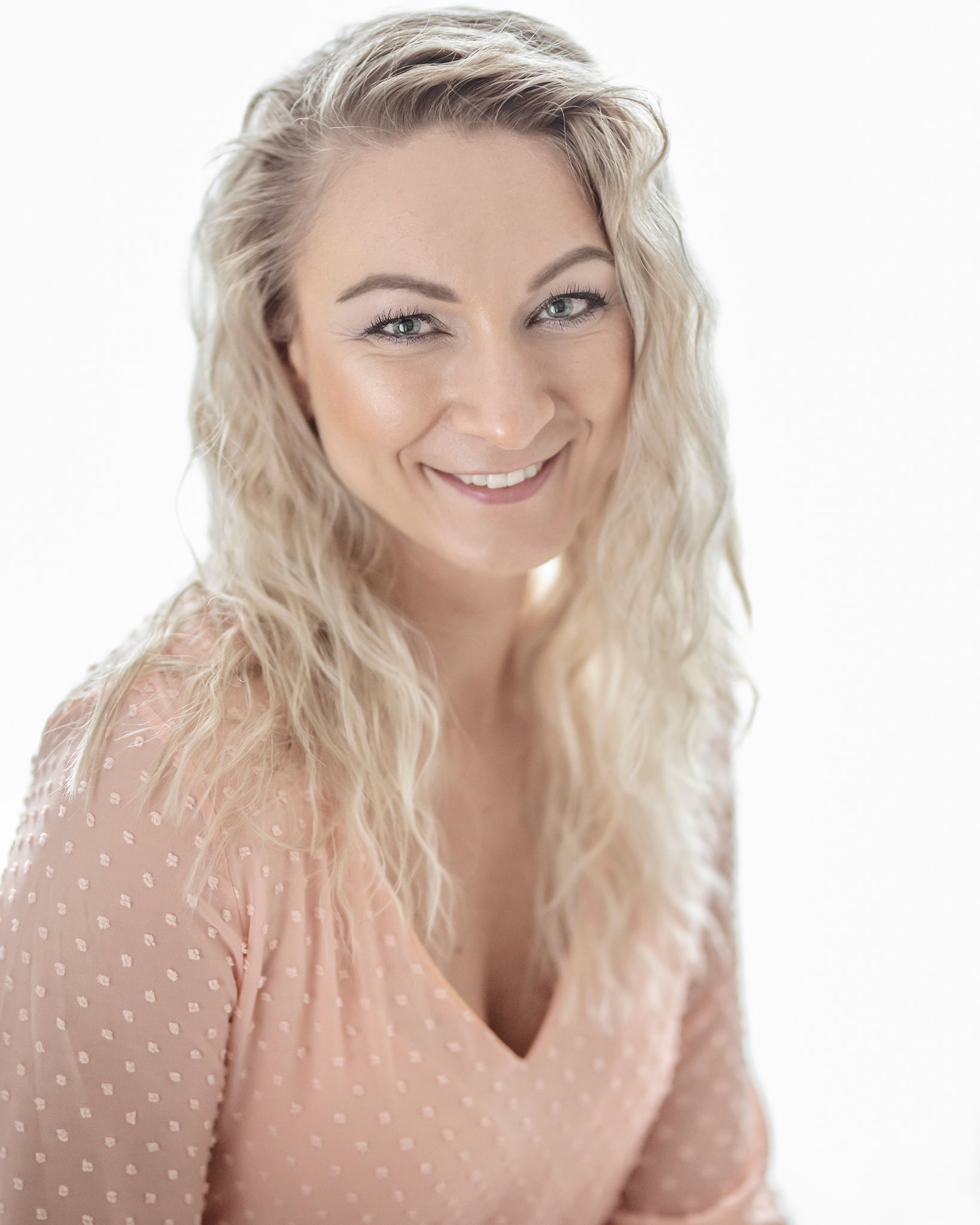 Alicja Wypasek's Testimonials
---
Alicja is extremely knowledgeable and explains everything very well. She is amazing at staying in touch and is very responsive. I've just started my journey with her and already I can see results! The changes she's proposing are sustainable and easy to implement. I couldn't be happier that I've found her and gave it a try. 100% recommend!! Thank you Alicja for all your help and support!

I can't recommend Alicja enough. She is extremely knowledgeable and passionate about what she is doing it. The few things that she pointed out to me that I needed to change made a huge difference for me. Thank you, Alicja

I really like Alicja. She is really nice and energetic. She is sharing her passion for the Healthy lifestyle with me and it changes my life. She is very friendly and passionate, always keen to share her knowledge with people. She is giving me new recipes and following me into everyday life. I am grateful I met you, Alicja! Thank you!!

Alicja has changed my life! She taught me how to eat healthily and how to look after myself! Alicja has done a great job by making the diet very easy to follow. She has given me a lot of great recipes too! Alicja is very attentive and always gives positive feedback. No amount of words can express my gratitude to her and I would like to wish her the very best!

I highly recommend Alicja. I don't have enough words to thank her. She is very kind and friendly, she knows how to encourage me and how to show me in a diplomatic way if I do something wrong. Since I started with Alicja, 1 month ago, I have changed my eating habits I am more organized with my meals and I am more careful with what I eat and how I combine my meals... all this thanks to her. She is the best!

I contacted Alicja on a late night, I was feeling very down and I stumbled upon her website asking for advice, little did I know she would reply 20 minutes later already scheduling an appointment. I've been with Alicja for about 3 months, her passion, knowledge and support have been amazing. My energy levels have improved so much- I've started to sleep better and have also lost weight. She is very reliable and quick with her replies. The plan she has created for me is unique as she creates these plans for your needs and is achievable. Thanks to Alicja's knowledge, she has taken into account my underactive thyroid and was able to adapt my plan. If you are looking for a nutritionist I would highly recommend Alicja.

Alicja is helping me have a healthy pregnancy and making the most of what I eat during this most important time. What I love about her is the simple but science-based approach. Rather than giving a strict plan which I would probably ditch after a week, or taking things out of my diet, or forcing me to revolutionize my diet overnight, she has taught me how to make simple swaps and additions to what mine and my family eat. In a few weeks I already feel I have improved so much my diet and my health and learned so many new things! Thanks Alicja for making me a healthier mum

I can't express my gratitude enough to Alicja in all that she has done for me over these past 3months working with her helping me with my candidia and weight issues. I was recommended to her by a friend back home in N.Ireland. Her vast array of knowledge and experience is invaluable to my own learning. I am a personal trainer and have studied nutrition and Alicja has taken my knowledge and health to another level and kept it simple and stress free which I truly appreciate as I run two businesses whilst having the usual family day to day going on. What I appreciate about Alicja is that she truly listens and plans with integrity and thoroughness a simple journey to get you mentally and physically and might I add emotionally back to health. She is kind and so approachable and no question in her eyes is ever stupid and is always there 24hrs a day if needs be and she has proved that to me time & time again. Her response back to my messages with help and information is fantastic even tho this lady has her own busy life. She goes above and beyond the 9 to 5 working hours. I cannot recommend her enough. Thank you Alicja you are truly wonderful and a credit to your family and friends and if course all your clients xx

I highly recommend Alicja, she is incredible. She's very professional in what she does and has so much knowledge! I started my journey with her in February. I've had hypothyroidism for 6 years and have always been told I need to keep taking hormones cause nothing else can be done. Alicja showed me that proper nutrition can change everything. I changed my thinking, my habits and fully dived into the new world. She supported me at every step, when I had my downs and ups. 4 months later not only did I lose a lot of weight but most importantly stopped taking my hormones. Thyroid healing process is happening! And it's working, I feel good and my body feels good. Couldn't do it without Alicja, appreciate her help so much thank you!

Highly recommended!

I was fat and lazy. Had never ending problems with my stomach and heartburning. I started the adventure with Alicja and her program on how to eat healthily.

Today passed 2 months. I don't remember when had any gastric problems. I lost 8 kg, and feel happy, have much more energy.

I learn how to eat well and be healthy. Never was hungry. Definitely will keep it this way. Thank you Alicja

. Girls its really worth it

I highly recommend Alicja to help with your Nutrition and Mindset.

I came to Alicja with a lifetime of yo-yo dieting and trying different diets and exercise regimes.

After my first month, I dropped a stone and still losing weight into my 2nd month now.

I was apprehensive as worried I would have to cut meat completely but no Alicja tells you the right things to eat it with so you don't have to stop.

I have felt I have had more energy and felt a lot calmer day today.

Alicja is brilliant to have at the end of the phone at any time to help with any questions and for constant motivation

Thank you Alicja xx

Hello everyone ... I don't know where to start because the emotions are huge .... my adventure with Alicja has only started recently because it's only been a month ... what I can say for sure is that she is a completely professional person in what does ... my eating habits have changed dramatically ... what I could not give up turned out to be achievable and, most interestingly, I removed it after a few days ... I am very surprised by an individual approach ... no pressure, no bans and commands like in a soldier ... full support and motivation ... the group that works with Alicja are wonderful people between whom you feel like family ... motivation, exchange of experience, recipes and support ... I recommend everyone who would like something change, not knowing where to start ... the consultation and support is amazing

Attended one of the events today 'how to get a flatter tummy' and it was really good. Alicja was very informative and talked us through each aspect of getting into better shape with exercise and nutrition. Thanks Alicja will definitely be returning for the buggygym

My journey with Alicja's Health by Nutrition started in November 2019. After three years of struggle with fibromyalgia, when I've tried all available legal and illegal drugs, in the act of desperation I turned to a more holistic approach and contacted Alicja. I never doubted my diet, I cooked from scratch anyway and I didn't think that much can be done to improve it.

These three months of being guided by Alicja changed my perception of a healthy diet completely, but what is more important helped with my fibromyalgia symptoms. For the last three years I was on pain-relief cocktail three times a day in order to function, within the last three months I had to take painkillers 6 times! I am not pain-free, but it is bearable. I have much more energy, and my moods pick up

I have ups and downs... but I know the difference now. It is definitely worth to try!

Very direct in focusing and improving my personal needs with a good structured plan! Good explanation of the necessary diet plan and helped me to understand which foods I needed to avoid and eat more of clearly!

I really enjoyed the baby weaning class. Very informative. Great practical sessions. Looking forward to cooking healthy recipes for my baby when she is ready to munch. Yum. Yum.

The baby weaning class is very informative and has good fun. I have learned a lot about new ways to get a balanced diet for me and my baby and it's made me confident in that I'm giving my son the right meals. He loves the food I have made him so far.

The practical classes are great fun and I have cooked with to me new foods and I'm very excited to bring what I now know into my home kitchen and start exploring new healthy tasty foods.

Recently attended the how to get a flatter tummy workshop and I learned so much. First of all, it was great to have a class where both my 4 years old and newborn could come too. Alicja is professional, passionate and very knowledgeable especially when related to nutrition and exercise post partum. I am looking forward to attending the post natal exercise classes and getting my pre-pregnancy body back.

Thank you very much Alicja for all of your hard work and dedication. I really enjoyed learning new things about proper healthy eating, learning about alternatives and food cooking. Also, my one-to-one sessions were very productive. I have definitely changed since I started it. My body works better and is much stronger.

The baby weaning course by Alicja is amazing! The class will provide helpful tips, suggestions and guidance about how to implement weaning. It's for breastfeeding and bottle feeding mothers, very simple, healthy recipes for our children.

Really useful couple of sessions on the hugely important topic of feeding your baby (& you and the rest of the family) the best, most nutritious foods. Alicja is very knowledgeable and approachable, providing helpful information as well as useful hints and tips.

Just completed the baby weaning course. Was great to gain more knowledge and confidence when preparing food for my baby. Alicia's knowledge of nutrition was meaningful and up to date which was very helpful when starting the weaning journey as there are so many products and opinions to sieve through til you find what's right for you and your family. I found the recipes and snack suggestions very useful too as made my shopping list simpler! Thank you!

Really am enjoying the weaning course. It gives much more information than the NHS course. I like the supply of recipes that you get and the handouts. Highly recommend attending this free course when you've just started weaning.

I have been to my cooking class here and I found it very good and helpful! Very friendly teachers and I would recommend to everyone! It's great to learn how to make all different foods for yourself and your children Looking forward to the next 1 x

I cannot rate this amazing lady enough!

I have suffered from over bendy joints since I was a child and have had all sorts of injuries and back problems over the years. I have seen so many trainers and none of them even compare to Alicia's knowledge about post-pregnancy workouts. For me, the nutrition side was an added bonus as I liked to cook anyway and it gave me so many new ideas and Alicia would send me messages prompting me about what I had eaten.

The personal training is amazing. Having her come to the house allowed me to have my baby there, I would try and plan it so he was sleeping or someone was around but it didn't matter as when he was there Alicia was great with him and he liked joining in.

The results for me have been amazing and I have had such an Improvement with my strength and my abs. Far more than I imagined possible after 3 big babies!!

The value for money for this is so great and I plan to continue working with Alicia going forward.

If you don't know where to start and have trouble getting time to go and exercise this is really your answer.

Thank you Alicja for engaging me in your challenges. Because of you I changed my eating habits, started exercise regularly and I managed to lose 14kg since April this year! I am glad I listened to your advice and I joined Beachbody as well. You keep inspiring me with your way of living and I know I can always count on you. The best nutritionist and Beachbody coach I know!

A great nutritionist committed. She knows a lot, very professional and honest. She encourages us in our tasty detox group all the time through her actions and sharing knowledge. Thank you very for showing me another way to eat which is yummy and creative!

Don't even know how to start to share my experience with Alicja, Health by Nutrition. so glad I signed up to one of her challenges and I can tell you, life has never been the same again. Started just when I really wanted to do something for me but didn't know what exactly I should do. So I was invited to nourish your body challenge which I signed up to but a day before it started, I found an excuse to say that I wasn't going to meet Alicja because with everything you had to plan ahead and I couldn't be bothered. So I sent her a message, and she said don't worry just come with your kids. I fall short sometimes but she's always there to encourage you and support you all the way. So it's been great. I would highly recommend her because she's very knowledgeable and extremely supportive. When you think you can't make a change in your life, that's when you need to.

Hi Everybody,

I don't know where to start as I am very grateful for Alicja for taking me to the right direction in my lifestyle.

I have an underactive thyroid with nodule and long-term gastric problems. With being unwell for over seventeen years, gaining weight, having reflux and being tired I decided to change it now.

I started to work with Alicja in November last year. I was extremely suspicious and could not trust her from the beginning to get good results as I had previous experience with different diets and always they were difficult, time consuming and very strict and there were not spectacular results after all.

With Alicja I was expecting to get a plan with meals ( ingredients, measurements) and strict rules. Surprisingly I got a plan, but completely different from my previous experience. You can eat everything if you don't have an intolerance!

After those three months, I lost weight, which I planned to lose, I have so much energy (never tired), and my gastric problems are gone!

I cannot find the words to say, how happy and grateful I am Alicja

Attending baby weaning classes with Alicja. Fantastic sessions learning so much, Alicia has great knowledge and ideas about nutrition. Feeling so much more confident about getting started once my son turns 6mths.

Alicja is excellent and gives you so much great advice. I definitely recommended this class x

Alicja's knowledge and enthusiasm for helping families eat healthier are second to none. Her weaning sessions are fantastic and full to the brim with info, it's a shame there are only 3 classes as I can see she has so much more info to get out to us mums who are looking to give our babies the best possible start. We are really grateful to have been given the opportunity to attend Alicia's weaning sessions

I'm finishing up a 2-month personal training and nutrition program and I've been amazed at the results. I've not only lost much of my post-pregnancy weight but also have much more muscle tone and strength than I did before. The recipes we've started implementing in our diet are delicious so it helps to slowly start changing some of the less nutritious foods to some great healthy replacements.

Exercising with a baby can be really hard but Alicja was a great help, both keeping my wee one happy while also instructing me and getting me to work harder but also giving me tips on how to engage Arianna with my exercises. I'll definitely be keeping up the exercise routine after I've returned to work and will continue working on trying healthier recipes.

I would highly recommend Health by Nutrition

Really in-depth and informative class, Alicja is enthusiastic and passionate about creating a healthier lifestyle.

The baby warning class is very informative and goes into much more detail than the NHS literature that is easy to understand. I can also recommend the buggy gym as a good workout for me, fresh air for my baby and it's always good meeting new people and doing positive things like exercise; I am very uncoordinated, but it is a well-taught class and if I can do it anyone can.

We attended the weaning class and we really enjoyed it. I learned about new food you can introduce into your diet so you can have more variety in your meals. I would definitely recommend it!!

Passionate and knowledgeable, everything what I have been looking for. Thank you for post recovery.

I had never considered a weaning class and was just going to do research on the Internet however I decided t would be a good way to meet other mums going through the same phase and liked the idea of interactive learning. The classes were so beneficial and I found out so much information. The info was given in bitesize chunks (no pun intended ) and practical advice was also given. Alicja's positive attitude made the class even more enjoyable. I would recommend this to anyone....classes are so relaxed and fun.

I recently signed up for 8 sessions of one to one personal training with Alicia. At 5 months postpartum I still had diastasis recti (stomach muscle separation) and was keen to do something about it to feel better about my appearance and also repair my abs so I can be strong for the future. After only 3 sessions and a week of doing my exercise homework, I already feel like there's been an improvement. As well as the exercises she uses her nutrition knowledge to guide me to eat healthier and she also offers cookery workshops which are useful for introducing new types of food. On top of all this, I am able to bring my baby along to the sessions and she is brilliant with him. Really good to find someone who offers such specialised help for new Mums....highly recommended

Alicja is very professional at what she does. I'm so grateful that she helped me change my eating habits and find the right diet I've been looking for for years. Got better health and well-being back. I highly recommend her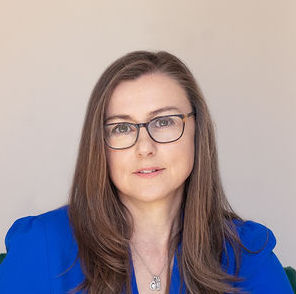 Emma Wennington's Testimonials
---
I was diagnosed with ME/CFS (a chronic condition characterised by debilitating fatigue) in October 2019. In addition, my IBS symptoms had been gradually getting worse to the point where it was impacting my day-to-day life. I began working with Emma 4 months ago. During our sessions Emma helped me to identify possible key triggers to eliminate from my diet. The impact of removing these foods was very rapid and I began to see improvements in my digestive health and energy management almost immediately. We have also been working together to incorporate the right range of supplements to rebuild and support my immune system and gut health. Emma has been incredibly supportive during this time, and is always available to answer questions or concerns I had. Her approach is not prescriptive, and she's very keen to work with you to find solutions that will suit your lifestyle and your personal priorities. I am looking forward to the next stages of our work together.

I started working with Emma, 4 months ago, after having struggled with my irritable bowel syndrome for over 10 years. I was at the point where I didn't know what was making me ill or what was best for me to eat. My diet had become very limited, I was lacking in energy, struggling to lose weight and unable to mitigate my IBS symptoms. Within the 1st month of working with Emma, my IBS symptoms were so significantly reduced that my figure looked a different shape and I had my waist back. I gained so much more energy that I wasn't craving sugar snacks to get me through the day. Working with Emma is amazing, she sends loads of guides and notes to help put in place what we have discussed in our sessions and she is really supportive and helps me to make changes at my own pace. I am continuing to work with Emma to improve my nutrition now that I have my IBS symptoms under control. I feel a million times better and have gained so much confidence by being back in control of my nutrition.

I started working with Emma as I had no routine, awful food choices and needed guidance. I also had no energy which then made my working day less productive and that led onto broken sleep patterns. Basically, I needed help! After filling in my questionnaire, Emma and I had an initial 90 minute consultation (and a 45 minute follow up meeting) to discuss my answers. As we chatted we came up with some great food choices and ideas. From breakfast, snacks, lunch and evening meals for throughout the week, these were all getting sorted. Just from the conversation I started to feel confident and look forward to getting started. Not only advice, but Emma sent me through other ideas, recipes to add to my plan. The results are, I have a more controlled diet, I feel I have more energy, I know I'm eating more healthier and I'm trying some different foods including fish which I never liked before. Just a couple of meetings has changed the way I'm living for the better so I can't thank Emma enough.